Web Hosting Providers

Yahoo Web Hosting


HostGator Web Hosting


BlueHost Web Hosting


Lunarpages Web Hosting


Globat Web Hosting


Startlogic Web Hosting

---

Home


About Us


Privacy Policy


Terms & Conditions


Contact Us


Sitemap


Link To Us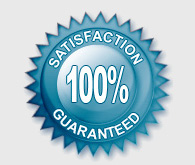 Disclosure: We are a professional and independent web hosting review site that tests, critiques and reviews web hosting plans from many hosting providers. We are independently owned and the opinions expressed are honest, fair and unbiased and are our own. We receive coupons, discounts, credits and compensation from the companies whose products and plans we review.



Web Hosting Articles
How to Select a Web Host for your Business
How to Select a Domain Name and a Web Host
An Introduction to UNIX Web Hosting
The Benefits of Professional Web Hosting
Shared Web Hosting - 6 Things to Consider
Web Hosting Storage. Is it Enough?
The Price of Web Hosting Continues to Drop
The Explosion of Web Hosting Bandwidth
How to Choose a Reliable Web Hosting Provider
10 Steps to Starting a Web Hosting Company
5 Great Features of Yahoo Web Hosting
Increase Online Traffic - Using Yahoo Answer To Increase Online Traffic
6 Advantages of Opening a Yahoo Store Online